Well Established And Here For You
Our firm was established in 2010 by Atty. Ferdinand Berongoy who started as a solo practitioner. He then joined forces with Atty. Mark Opada and worked on several property acquisition transactions in the real estate industry. In 2017, Atty. Ezem M.G. Monteclar joined Ferdinand Berongoy and two years later we came to be known as BERONGOY & MONTECLAR LAW FIRM. This newly-formed firm also retained the services of Mark Opada as an of counsel.
Our firm has the advantage of being run by an experienced and results-oriented team whose vested knowledge, evolving vigor, and expertise in various fields of the law continually propel us forward.
We have managed to tackle big corporate clients with numerous, complex transactions and have dealt with court cases as well. Our firm is centered on giving practical legal services and ensure that we maintain nothing but the best of relations with our clients. Our results speak for themselves. Talk to us—we can help.
Our Biography And Practice Focus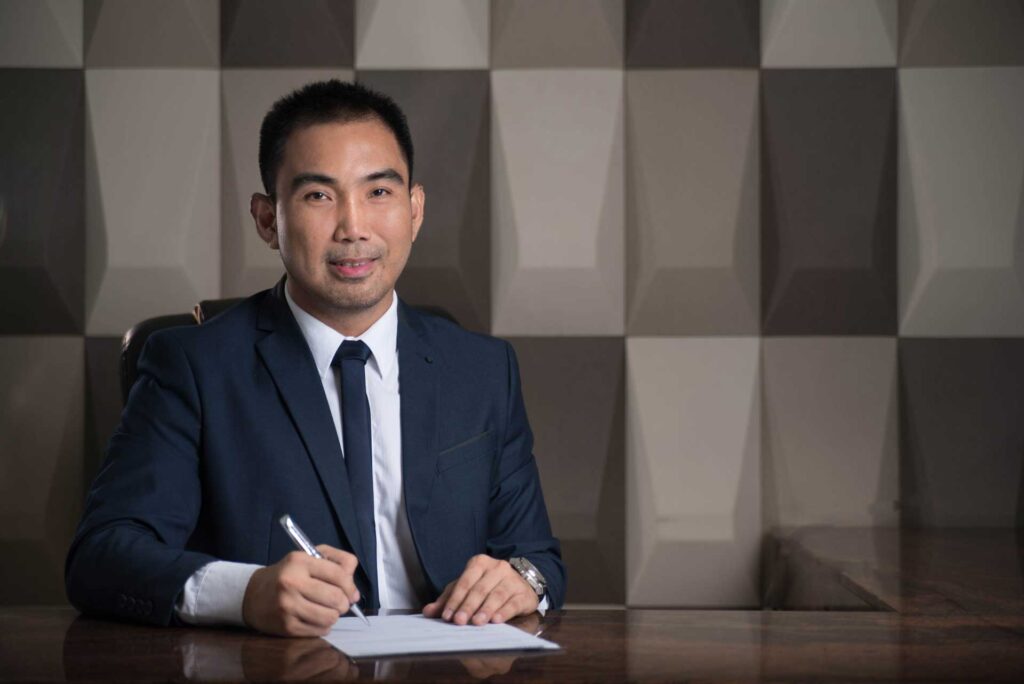 Ferdinand obtained his Degree in Bachelor of Arts in Political Science in the year 2000 and subsequently earned his Law Degree, Doctora Juris, in 2004 both from the University of San Carlos, a top University in the Philippines. In 2005, he was admitted to the Philippine Bar. Thereafter, he worked for five years as an Associate Lawyer in a medium-sized Law Firm. In the year 2010, he established his own.
Ferdinand has an extensive experience in litigation for wide range of cases including real estate, family law, corporate disputes, and property disputes, among others. He likewise acts as Corporate Counsel and Corporate Secretary to a number of clients where he regularly advises on their day-to-day legal transactions, labor management concerns, and regulatory compliance, to name a few.
Ferdinand serves as one of the external counsels of a major Energy Corporation for its property acquisition, and does extensive due diligence. In such capacity, he anticipates potential legal controversy and in turn devise mechanisms to insulate the interest of the Company. Likewise, Ferdinand is a Corporate Counsel to several Business Process Outsourcing (BPO) Companies in Cebu City, Philippines, and acts as Chief Legal Counsel for litigation.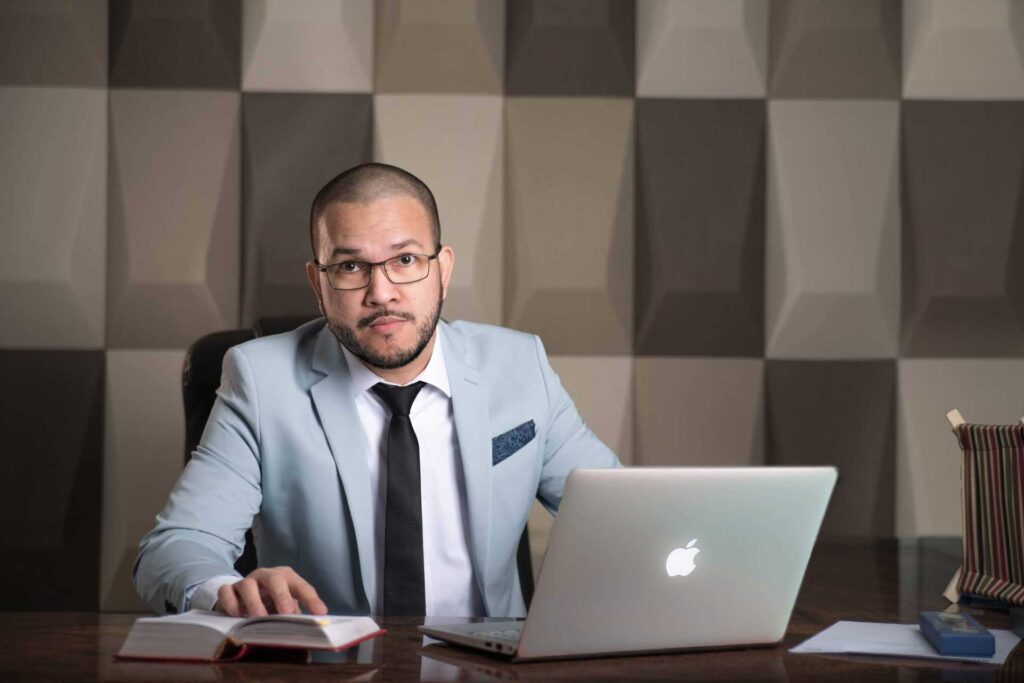 Ezem Manuelito G. Monteclar Jr. earned his Bachelor of Science in Computer Engineering, as his pre-law degree, at the University of San Carlos – Technological Center in 2003. He took Bachelor of Laws, in the same university and earned his Law Degree in 2007. For almost a decade, he was connected and worked for a Multi-national company in its Cebu office and there, he was introduced to the field of Information Technology and Business Process Outsourcing. In 2017, he joined Atty. Ferdinand V. Berongoy and later on the Berongoy and Monteclar Law Firm was established.
Ezem concentrates in major areas of law to address the legal needs of his individual or corporate clients, both local and international. Majority of his cases requires the application of Criminal Law, Civil Law, Labor Law and in petitions related to the application of franchises of sea transports before the office of Maritime Industry Authority (MARINA). He likewise handles cases applying the Insolvency and Bankruptcy Law, Dangerous Drugs Act, and Family Law. As a Licensed Real Estate Broker, he also handles cases involving the application of Real Estate Service Act (RESA Law), real estate acquisition and conducts due diligence to properties subject of future sale transaction.
Ezem is a licensed Scuba Diver with an Advanced Open Water certification from PADI. SCUBA Diving is his passion and frequents himself in different dive sites in the islands of Cebu, Bohol, Leyte, Negros Oriental and even in Tawi-Tawi.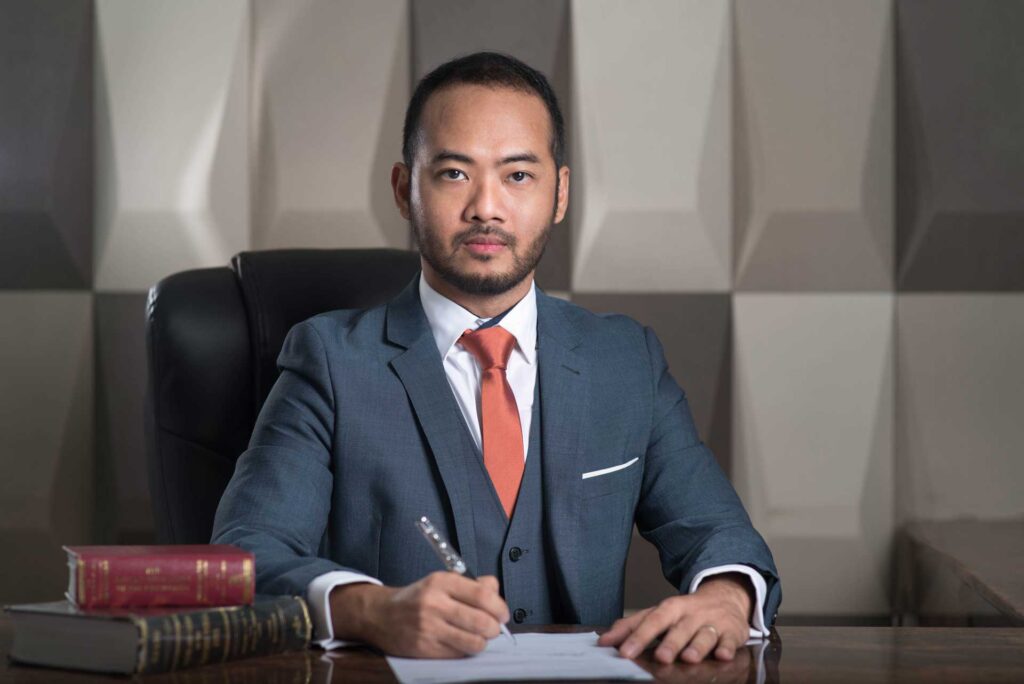 Mark obtained his Bachelor's degree of Business Management at the University of the Philippines, Cebu. He then completed his Doctora Juris (non-thesis) degree at the University of the San Carlos. He is a Senior Associate for Litigation at Monteclar Sibi & Trinidad Law Offices while serving as Of Counsel to Berongoy & Monteclar Law Office. Previous to that, he interned at Sycip Salzar Hernandez & Gatmaitan.
Mark's field of practice involves extensive experience in intra- corporate dispute litigation; testate and intestate proceedings; bank liquidation and insolvency; intellectual property law litigation with special focus on technology copyright infringement; maritime litigation (collisions and allisions); labor; with limited practice in criminal litigation involving fraud, money claims and crimes against persons. Apart from litigation, Mark has likewise extensive experience in corporate special projects as external legal counsel focusing on land acquisition for a major power corporation in Central Visayas. The said special project involved due diligence, contract drafting, legal advice on acquisitions, governmental regulatory requirements, and the like. He also has extensive experience in the BPO Industry labor matters handling both consultancy and litigation work.
He partnered with Ferdinand Berongoy to serve as the external counsels of a major Power Corporation in Central Visayas focusing on property acquisition and due diligence. Mark is likewise part of the core legal team for a major lending company in Cebu City with nationwide reach. Part of his task is to litigate matters concerning intra-corporate dispute before the Regional Trial Court all the way up to the Supreme Court. He also serves as external counsel for BPO companies in the Cebu City specifically handling labor issues, contract drafting, and
general legal consultancy.
Be Part Of Our Success. Join Today.
We know that every case and every client is different. We have different legal needs and litigation considerations.

The Firm understands that. And with its power-house team, clients are now offered the combined effective legal strategies with a personalized approach.

Aside from helping you obtain your desired legal results, you can tread the court processes with ease, convenience and peace of mind.
The Firm, through Atty Ferdinand Berongoy, has been giving me legal advice through the years, and I find him to be circumspect, frank, smart, articulate, and intense. He facilitated my real estate transactions and gave me practical solutions. As a realtor, I value our partnership and feel much more confident with his firm by my side.
I would like to offer my experience with BERONGOY & MONTECLAR LAW FIRM, through Ferdinand Berongoy who is the Managing Partner. I had a need for an attorney in Cebu. I sent out several requests to several attorneys. The reply that I felt most comfortable with was from Ferdinand Berongoy. I am presently pursuing legal action in the USA involving land that I "bought" in the Philippines in the USA. I can attest to the fact that Ferdinand Berongoy is an Expert in Philippine Constitutional Law as well as Real Estate Law. Having Ferdinand's firm research specific details about my purchase he presented to me an "Expert Opinion" as to the facts of my situation. My US attorney presented this Expert Opinion as a counter to the defendants' Motion for Dismissal. Thanks to Sir Ferdinand's hard work, diligence & excellent presentation skill the Judge denied the Motion for Dismissal and even mentioned Sir Ferdinand Berongoy in his decision, of which I was very proud & happy to see. If you have any legal matters that you want the Best representation then I would strongly suggest that you contact the Office of Ferdinand Berongoy.